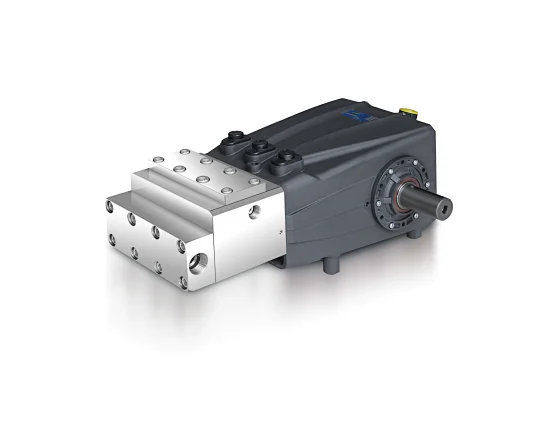 GDF 30-73L/min High Pressure Stainless steel Pump 600Bar
Min. Order:1

Color:/

Specification Code:GDF

Specification Description:STAINLESS STEEL
PLUNGER PUMP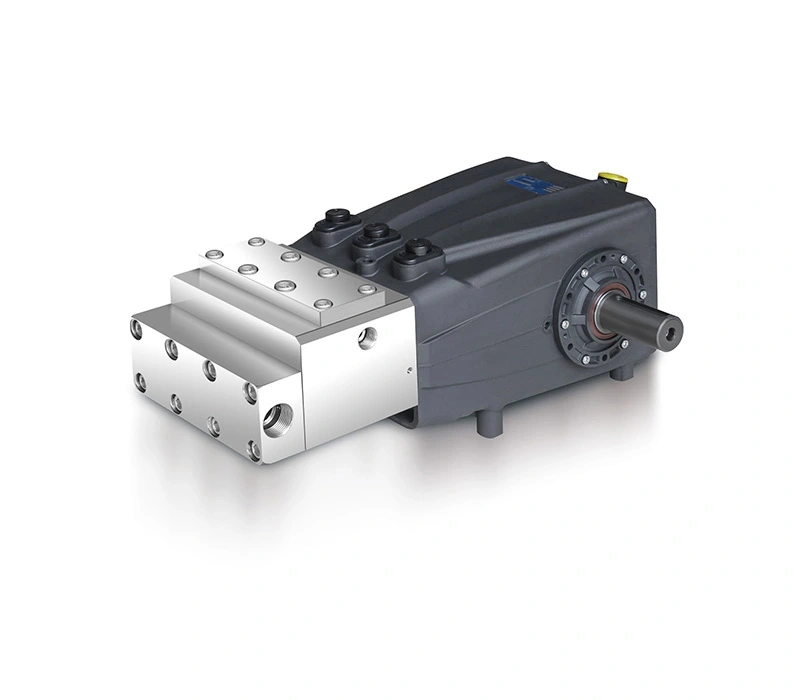 MODEL

Max Flow

Max Pressure

Speed

Power Require

Weight

L/min

gpm

bar

p.s.i

Mpa

r.p.m

hp

kw

kg

GDF18

30

8.1

600

8700

60

800

49

36

62.5

38

10.1

500

7250

50

1000

50

37

62.5

GDF20

47

12.4

400

5800

40

1000

50

37

62.5

GDF22

45

12.0

400

5800

40

800

49

36

62.5

57

15.0

350

5075

35

1000

50

37

62.5

GDF25

73

19.3

280

4060

28

1000

50

37

62.5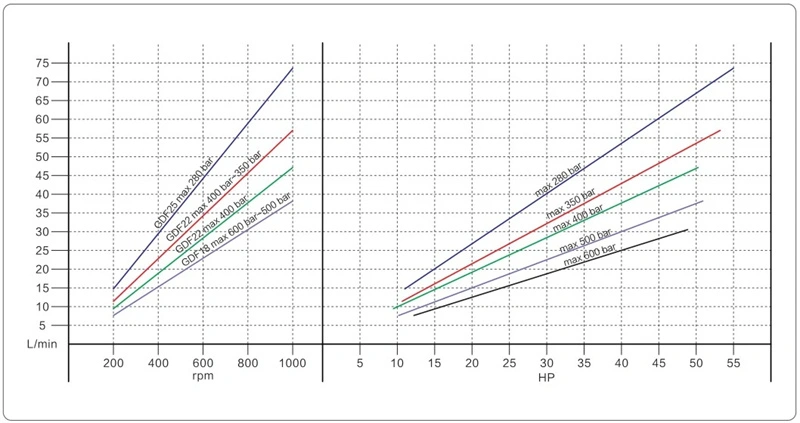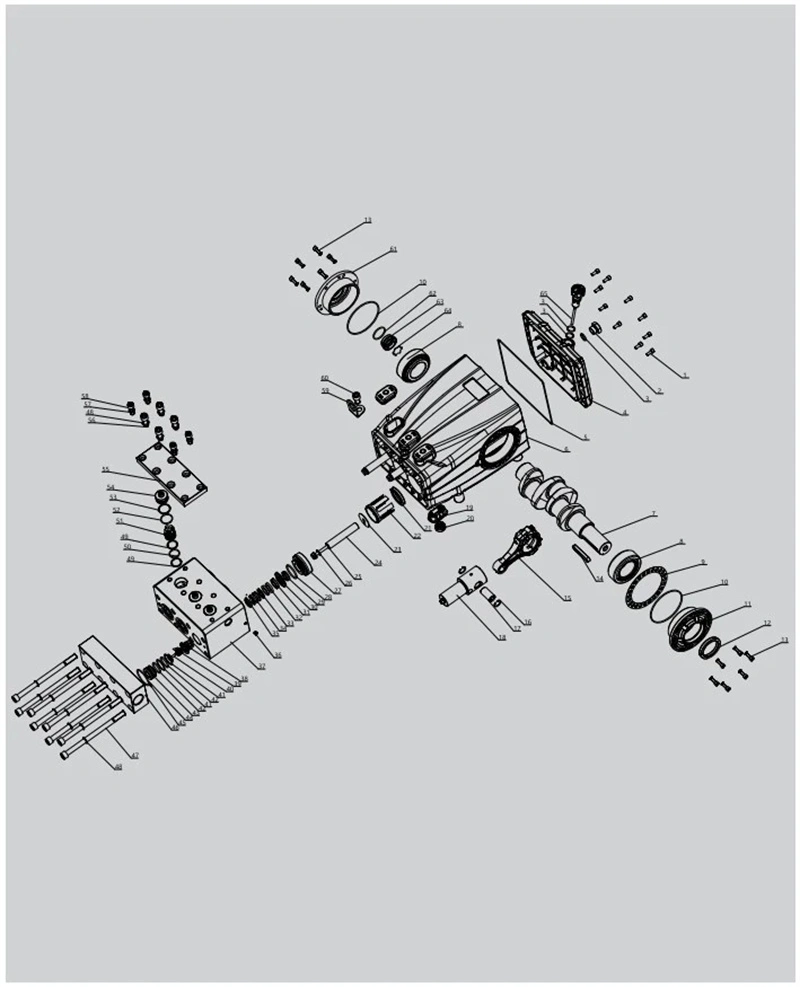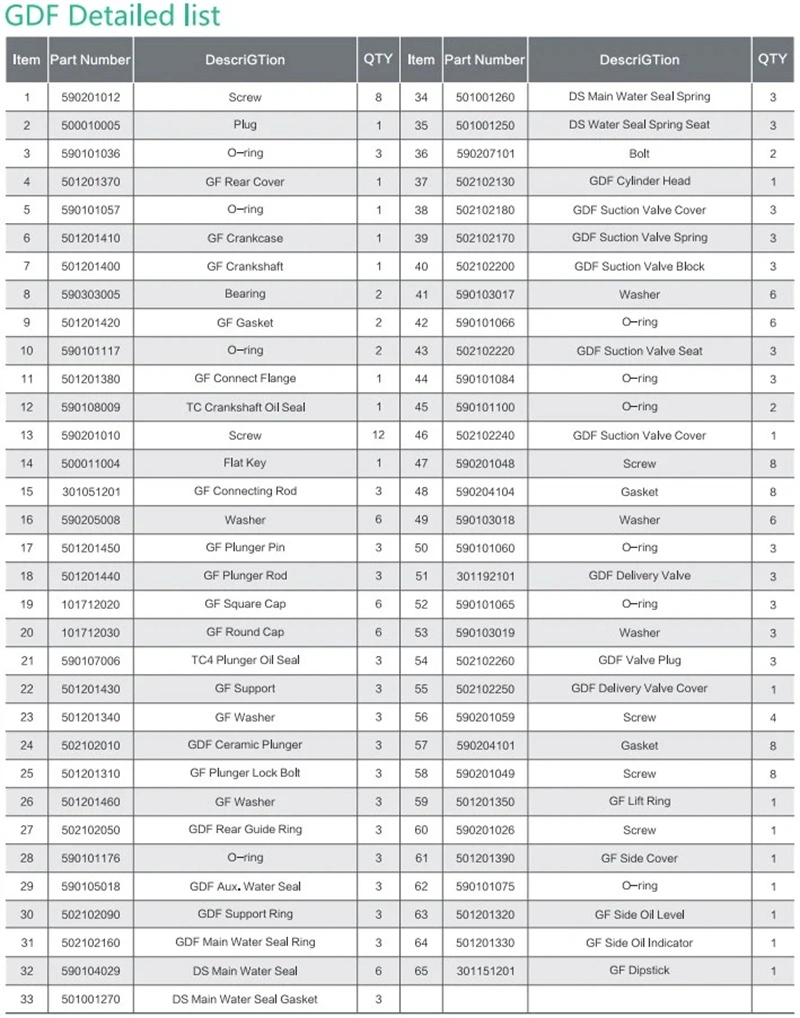 The
GDF
t
riplex
p
lunger
p
ump
,
also called high pressure pump, plunger pump, stainless steel pump, sea water pump, ro pump,
is a cold water spray plunger pump with a
stainless steel
 pump head.
 
It is best for medicine and chemical industry, seawater desalination equipment, fire fighting equipment and other application fields.
Flow Rate: 30-73 LPM/ 7.93-19.3 GPM
Max Pressure: 280-600 Bar/4060-8700 PSI
Power Requie: 36-37 KW/ 49-50 HP
Our plunger pumps have a 1-2 year warranty.
We provide 24/7 online technical support to provide you with considerate service.