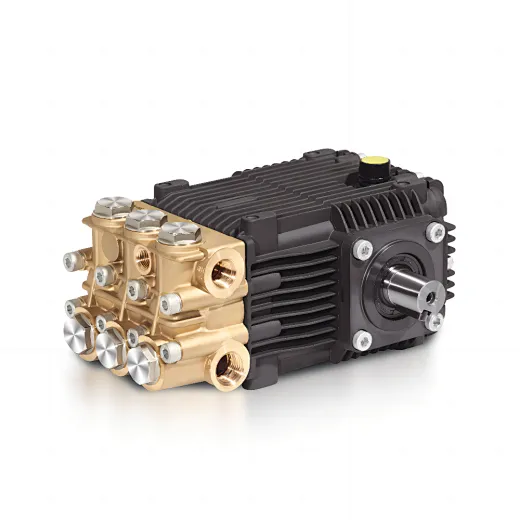 TK-N High Pressure Plunger Pump for Power Washing
TK-N
TK-N Series High Pressure Plunger Pump

Model

Flow Rate

Max Pressure

Power

Speed

Plunger Dia

Stroke

L/min

gpm

bar

p.s.i

hp

kw

r.p.m

mm

mm

TK1510

15

3.96

100

1450

4

3

1450

18

14

TK1530

15

3.96

300

4350

13

9

1450

18

14

TK2310

23

6.08

100

1450

5.5

4

1450

22

14

TK2325

23

6.08

250

3625

15

11

1450

22

14

TK3010

30

7.93

100

1450

7.5

5.5

1450

22

14
also called pressure pump, washdown pump, utility pump, types of water pump, sump pump, water pump for basement,
is a cold water spray plunger pump with a brass pump head. 
It is best for car washing, truck washing, floor washing, sewer washing, rust removal, concrete removal and other applications.

Our plunger pumps have a 1-2 year warranty.  We provide 24/7 online technical support to provide you with considerate service.