How a High Pressure Washer Works
author: Rosita
2023-05-30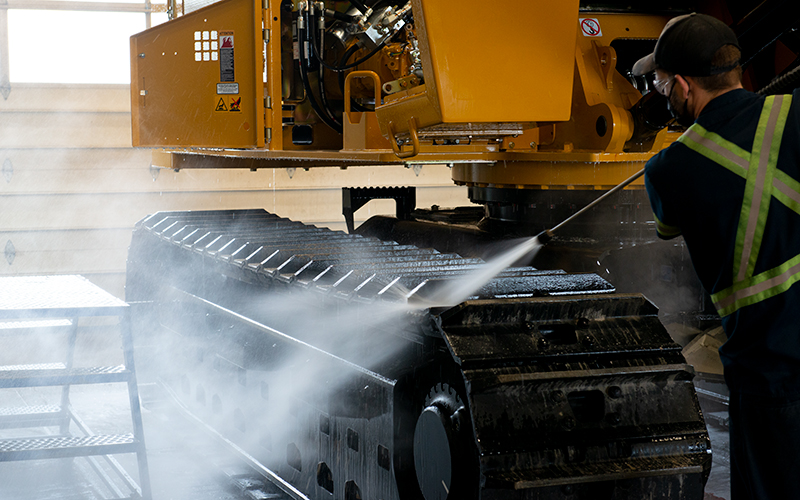 H
igh
pressure
washer
 is a machine that drives a pressure plunger pump to generate high
pressure water jets through a power engine to clean the surface of objects.
When the impact force of the water is greater than the adhesion between the dirt and the surface of the object, the high
pressure water will peel off and wash away the dirt, achieving the purpose of cleaning the surface of the object.
Unless you encounter very stubborn oil stains, you need to add a little detergent, otherwise the foam generated by the strong water pressure is enough to take away the general dirt. Therefore, high pressure cleaning is one of the most scientific, economical and environmentally friendly cleaning methods recognized in the world.
According to the engine, it can be divided into three types: electric high
pressure
washers
, gasoline high
pressure
washers
 and diesel high
pressure
washers
. The advantage of gasoline and diesel pressure washers is that they can work in the field without the need for a power source.
According to the purpose, it can be divided into three types: household, commercial and industrial
high pressure washers
.
1. household high
pressure
washers
: relatively low pressure and flow, flexible movement and easy operation.
2. commercial high
pressure
washers
: higher requirements on parameters, frequent use and long use time.
3. industrial high
pressure
washers
: in addition to the general requirements, there are often some special requirements, such as water cutting.
1. Small vehicles include cleaning of cars and motorcycles. Cleaning and maintenance of motor vehicles, engineering vehicles, construction machinery and agricultural machinery supporting products, such as cleaning trucks, bulldozers, concrete mixers, tractors, etc.
2. Cleaning of building exterior walls, floors, baths, swimming pools, doors, windows, floors, toilets, oil stains and corners that are difficult to clean manually.
3. Disinfection and cleaning of food processing factories, food processing machinery and kitchens of hotels and restaurants.
4. High-pressure cleaners over 500bar can roughen concrete, and higher-pressure cleaners can even cut concrete.