Understanding the Principles and Functions of Fog Cannon Trucks
author: Rosita
2023-06-05
The working principle of the fog cannon truck is to pump water from the water tank through the filter and

high pressure pump

. The pressurized water is transported through the high-pressure nozzle atomization device on the cannon to form water mist floating in the air. The water mist can absorb fine dust and suspended particles in the air to achieve dust reduction.
The function of the fog cannon vehicle is to reduce dust, decompose and dilute the particle concentration in the air, and effectively decompose the polluted particles and dust in the air in haze weather, effectively alleviating the haze.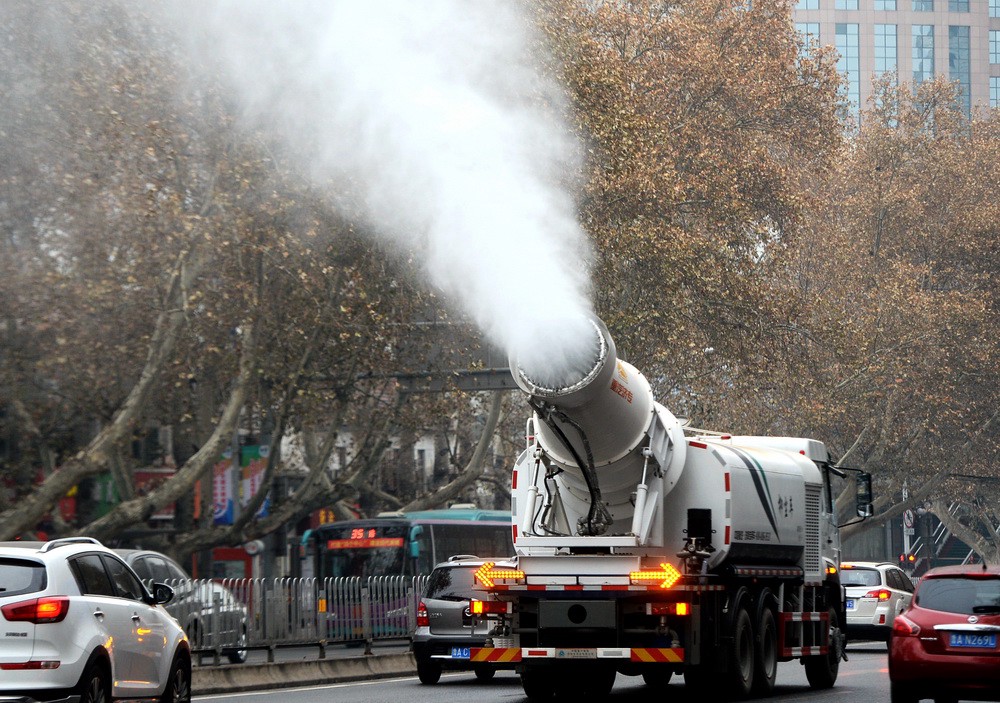 1. Dust suppression. The water mist particles sprayed by the fog cannon vehicle are extremely fine, reaching the micron level, which can quickly force the polluting particles and dust floating in the low air to the ground, achieving the effect of suppressing dust and cleaning and purifying the air.
2. disinfect. Dilute the disinfectant in proportion and add it to the fog cannon. The diluted agent is formed into atomized particles through the atomizer, which can fully contact and absorb germs and dust, so as to avoid being inhaled by pedestrians into the respiratory tract. During the epidemic prevention and control period, a number of fog cannon vehicles targeted the key areas of the central urban area to disinfect, providing an effective environmental sanitation and disinfecting guarantee for the epidemic prevention and control.
3. Purify the road environment. In high temperature weather, the water mist particles sprayed by the fog cannon into the air can slow down the secondary generation of ozone by weakening the photochemical reaction rate, while increasing the air humidity and reducing the road surface temperature.
PINFL pumps

are the first choice for fog cannon trucks due to their large flow, high pressure and excellent quality.