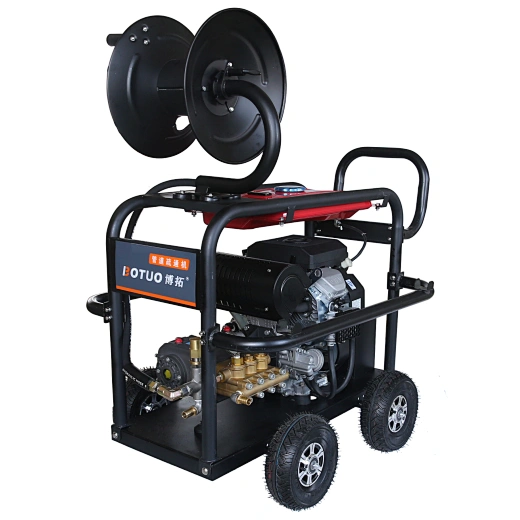 Bx5015 High Pressure Cleaner For Sewage Cleaning Services
BX5015
+22hp gasoline engine drive
+50l/min per minutes
+2100psi working pressure
+Urban sewer drainage
  BX5015 Sewage Drain Cleaning equipment is the first choice for property companies and municipal engineering.
The 22 horsepower gasoline power can provide strong power for dredging equipment anytime and anywhere.
The flow rate of 50 liters per minute and the working pressure of 150BAR have a special nozzle,
which can Efficient cleanout for sewer line. If you have special requirements for sewage cleaning services,
we can would like to provide you with customized services. No matter the special flow or pressure.