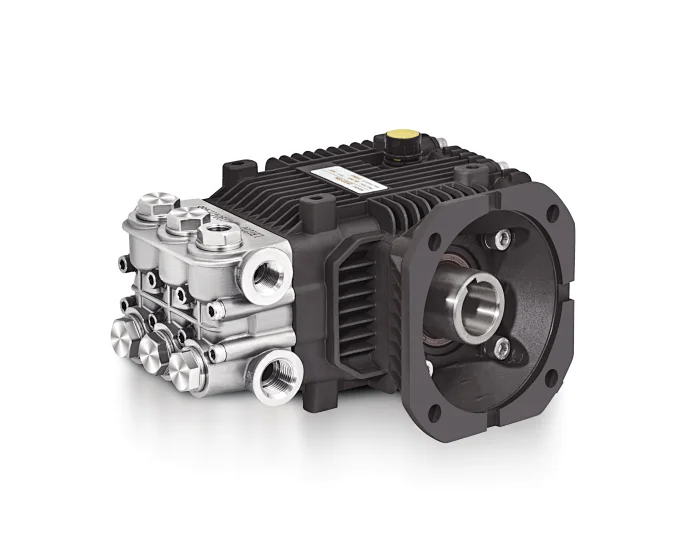 LB-F3 Stainless Steel Pump for Seawater Desalination
Min. Order:1

Color:/

Specification Code:LB-F3

Specification Description:STAINLESS STEEL
PLUNGER PUMP

  MODEL 

 MAX FLOW 

 MAX PRESSURE 

 POWER REQUIRE 

 SPEED 

PLUNGER DIA

 STROKE 

 LPM 

 GPM 

BAR

PSI

HP

KW

RPM

MM

MM

LB0610

5.5

1.45

100

1450

2

1.5

1450

18

5

LB0810

7.5

1.98

100

1450

2

1.5

1450

18

7

LB1210

11

2.91

100

1450

3

2.2

1450

18

10

LB1510

15

3.96

100

1450

4

3

1450

18

14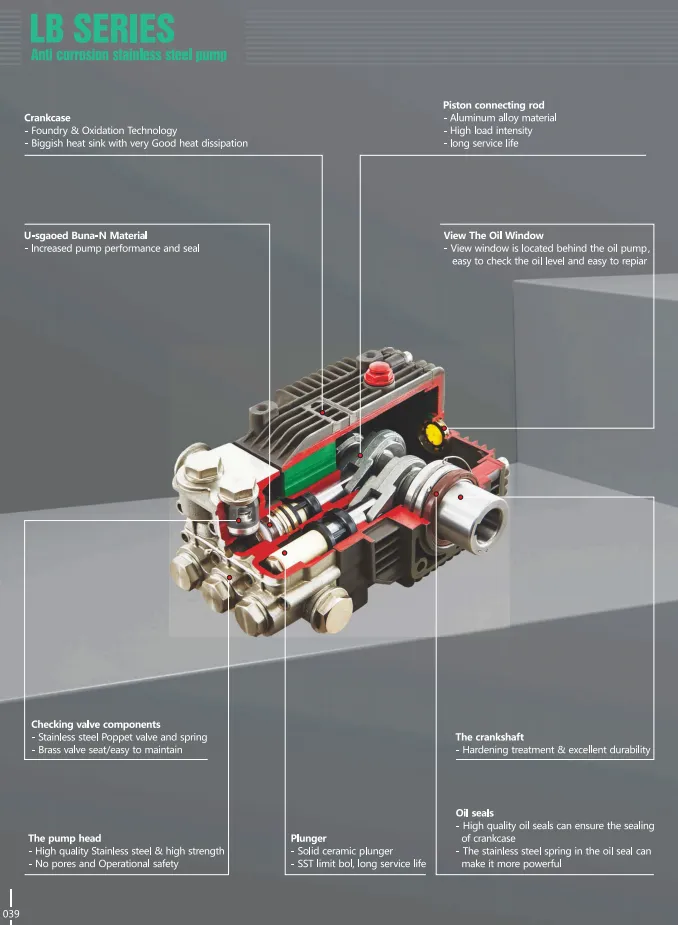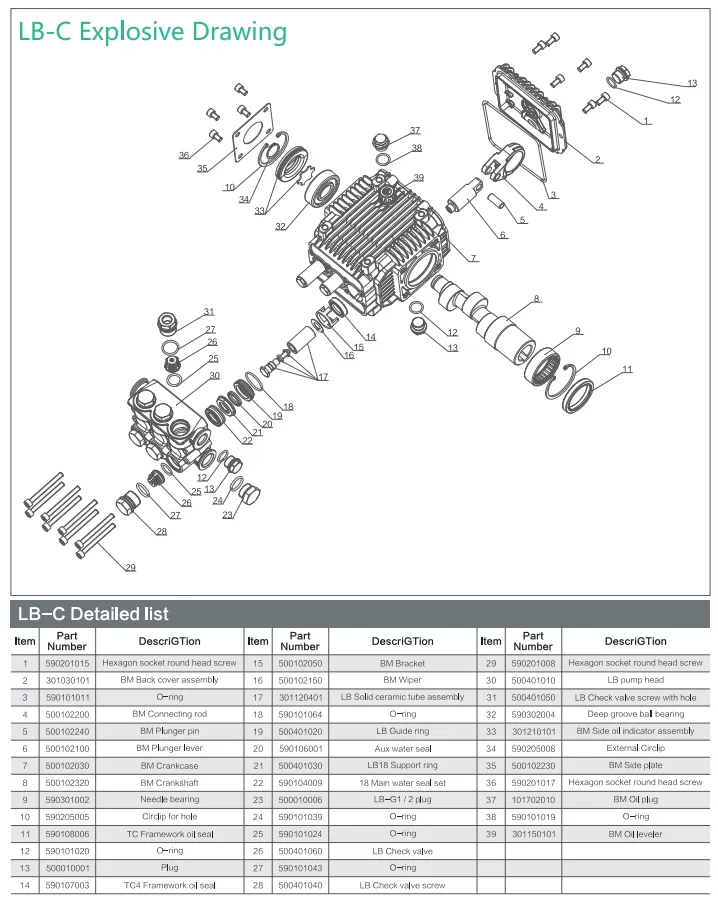 The
LB-F3
t
riplex
p
lunger
p
ump
,
also called
cleaner pump
,
fire fighting pump
,
sea pump
,
pressure pump
,
water injection pump
, stainless steel pump,
is a cold water spray plunger pump with a
stainless steel
 pump head. 
It is best for medicine and chemical industry, seawater desalination equipment, fire fighting equipment and other application fields.
           Flow Rate: 5.5-15 LPM/ 1.45-3.96 GPM
Max Pressure: 100 Bar/ 1450 PSI
Power Requie: 2-4 KW/ 1.5-3 HP
Our plunger pumps have a 1-2 year warranty.  
We provide 24/7 online technical support to provide you with considerate service.