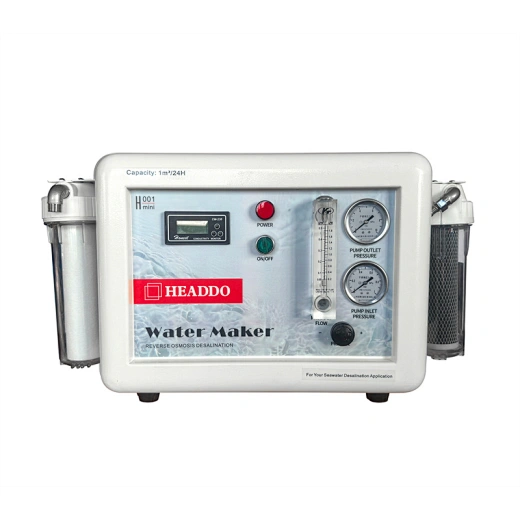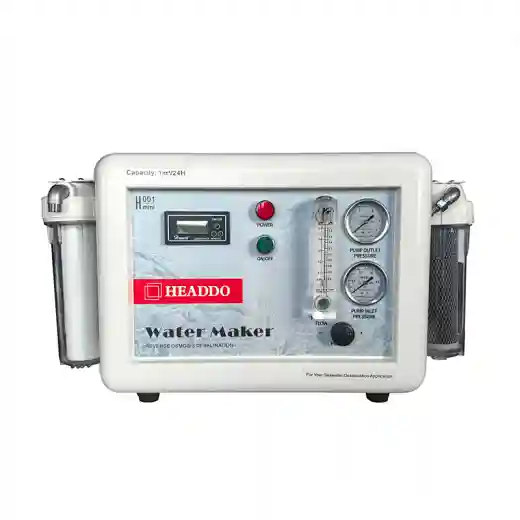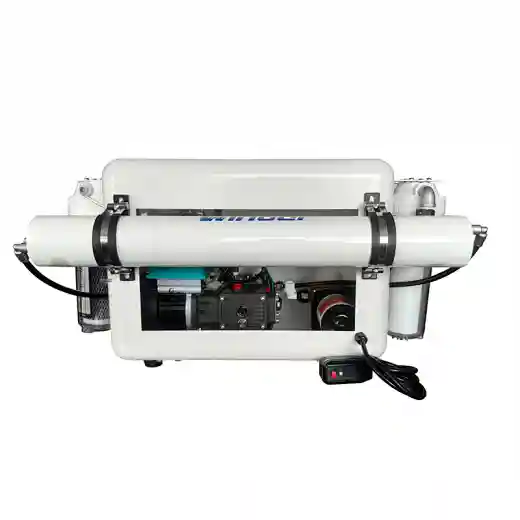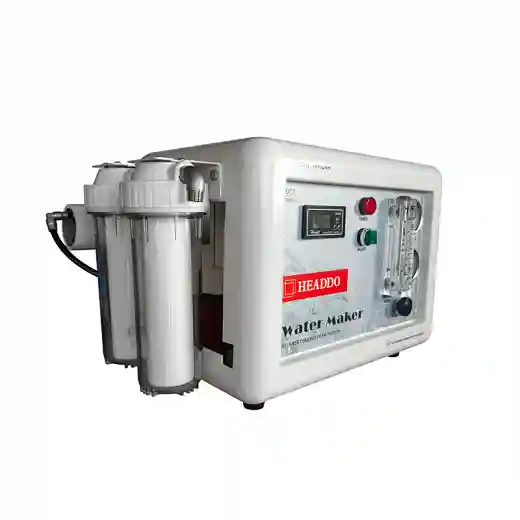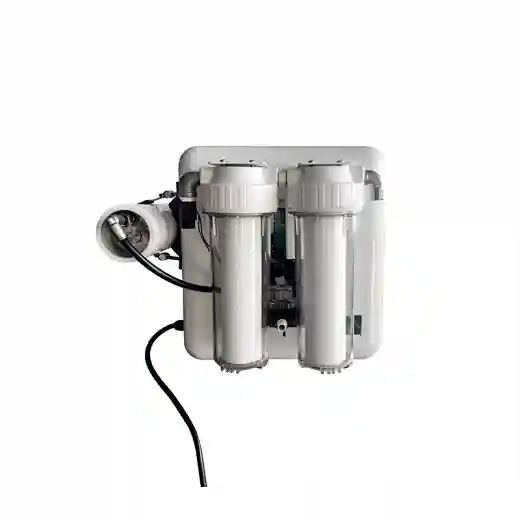 Portable Sea Water Desalination Machine Small Watermakers
H001
A compact and efficient solution for producing clean and drinkable water from sea water.
Our Portable watermakers are water makers for boats that are perfect for sailing, hiking, camping,
The self-developed
EL series
corrosion-resistant three-cylinder plunger pump is not only durable,
but also can achieve up to 500 hours without maintenance.
and emergency preparation.
The compact size makes it easy to store and carry while providing 99% pure water from seawater.
This machine includes an automatic flush function for easy maintenance and is equipped with intelligent technology that stops the machine if there is a malfunction.
Enjoy the convenience of fresh water anytime and anywhere while preventing dehydration and ensuring a healthy lifestyle.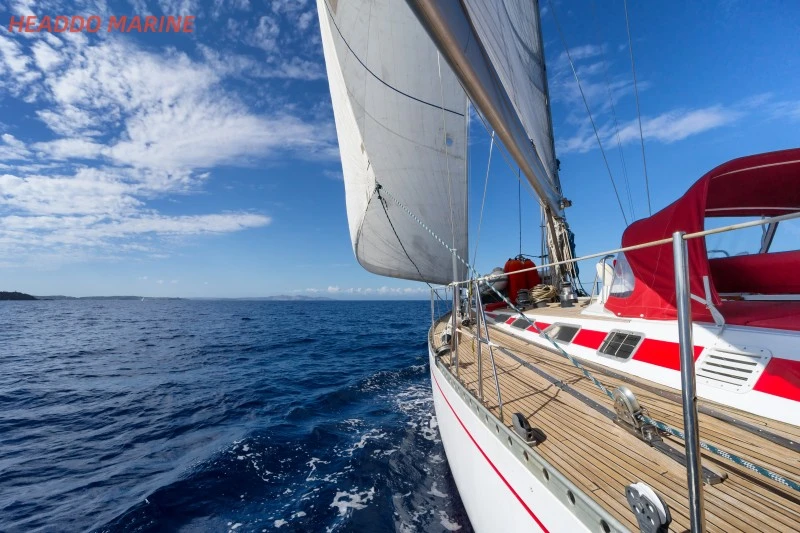 HEADDO WATER MAKE H001-MIN - Please refer to the specification sheet for Dockside
HEADDO WATER MAKE H001-MIN - Please refer to the specification sheet for Dockside