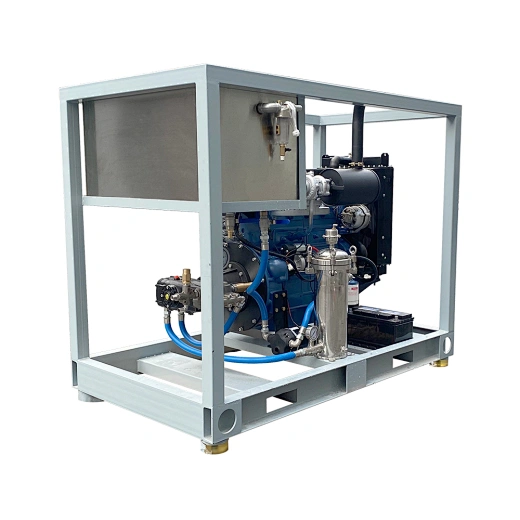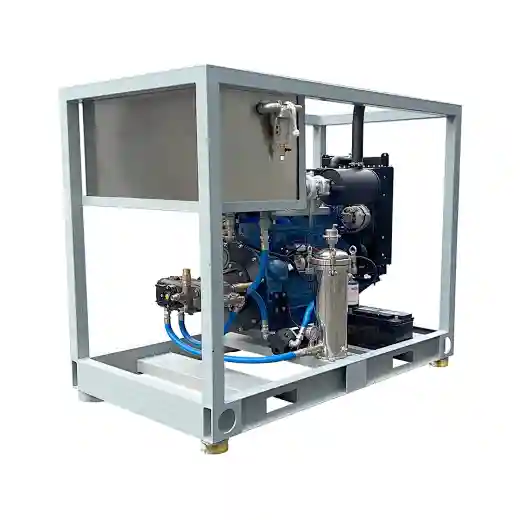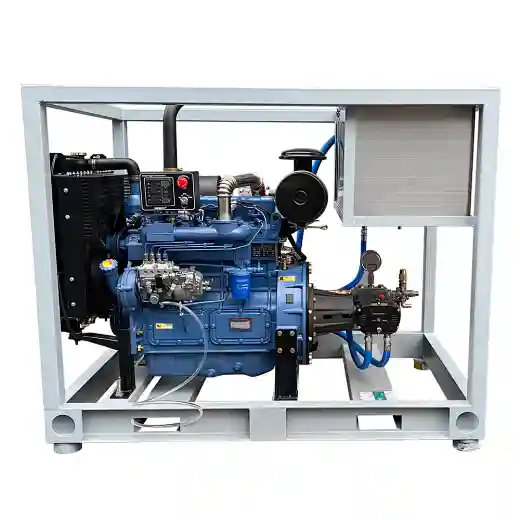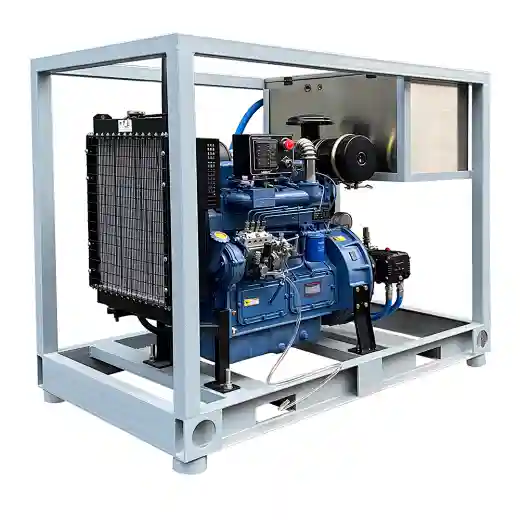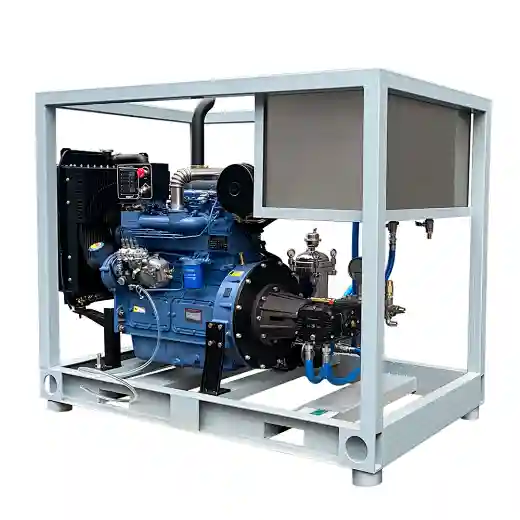 800bar water jetting machine
BFQ-2280
Diesel has a high ignition point, so diesel power is considered to be explosion-proof.
The maximum pressure of this machine can reach 800bar/11600psi,
and the engine is conveniently equipped with CAT's 4-cylinder/water-cooled/40KW.
The triplex plunger pump adopts the PINFL brand from Germany.
with compact in size and the pump head is made of stainless steel 316L, and the back cover is also equipped with a water cooling device.
So meet the shipyard and marine harsh scene
Supply Ability
10set / Day
Country of Origin
zhejiang
The UHP Water Jetting Equipment 
  Also Called industrial surface cleaner,Water Jetting machine
 
Is A Cold Water water jet unit with A Water Jet Pump Unit and max 11600psi pressure .  it Is Best For uhp water blasting.

  Flow: 22 Lpm/ 5.8 Gpm
               max Pressure: 800Bar/11600psi
Power Requie:35 Kw

Our Plunger Pumps Have A 1-2 Year Warranty.  we Provide 24/7 Online Technical Support To Provide You With Considerate Service.
 
BFQ2280 SERIES

Model Number

BFQ2280 

Maximum Flow

22L/MIN

Maximum Pressure

800Bar/11600Psi

Pump Model

DSPEP2280

Pump Head Material

SS316L

Regulator

VP53

Autoswitch

None

Motor Power

K4100ZD/Inline four-cylinder/Four-stroke
Water cooling /Diesel powered 50HP

Motor Speed

1450rpm

Hose & Lenth

20M

Pipe diameter

Gun&lance

Long Gun 800

Nozzle Tips

Rat Nozzle

Net Weight

1000KG

Product Size

 

Shipping Size