The Function of the Watermaker
author: Rosita
2023-07-11
Advantages
A watermaker uses only a small amount of fuel to generate a large amount of water, eliminating the need for large, heavy water tanks.

The watermaker is independent of the shore water supply and can be used in remote areas.

They provide safe water when shore-based water is of uncertain quality.

fully automated desalination process with minimal maintenance.

high level of sea water purification - from 97 to 99%.

additional comfort of life on board.

unlimited range of sea crossings;

safe water supply onboard in regions where water quality does not pass the necessary sanitary control.

emergency water supply in case of tank breakage or water spoilage inside.

reducing the weight of the yacht, increasing its performance by eliminating the need for constant storage of large volumes of water.

cost savings in some Caribbean ports where water is scarce and therefore expensive.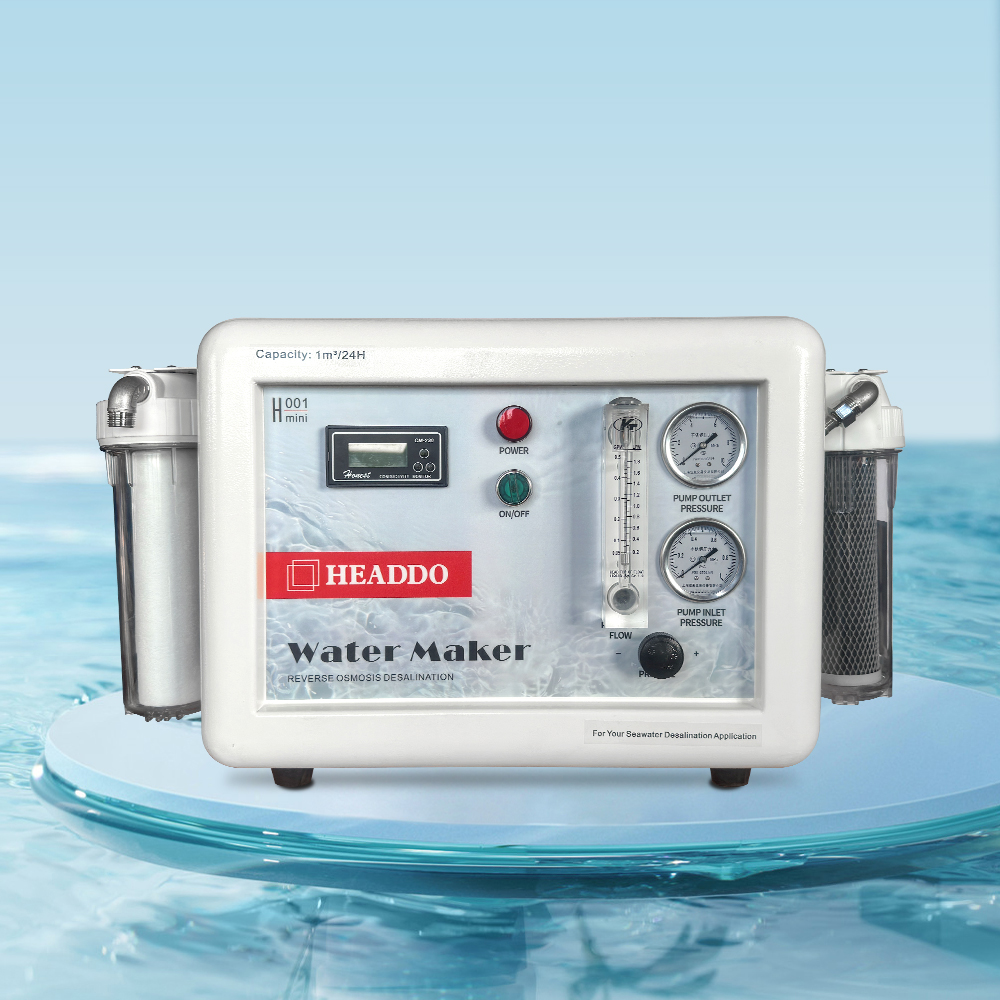 Technology
All watermakers designed for small boats and yachts rely on essentially the same technology, exploiting the principle of "reverse osmosis": a high pressure pump forcing seawater through a membrane that allows water but not salt to pass.
The common comparison is that of a filter; however, as the holes in the membrane are smaller than molecules of sodium chloride (salt) and indeed smaller than bacteria, and pressures in the nature of 45-50 bar are required, the process is much more complex than the common water filter or the oil filter found in automobile engines.